News & eVENT
Our Services
Car Wrap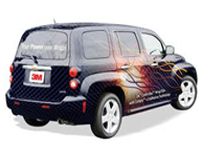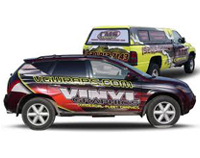 A Unique and Affordable Idea for Marketing
Window Tint USA, a company delivering high quality, high-resolution car wraps, has become popular in the market for turning a usual car into a moving billboard. Its fully removable car wrap gives your car a completely new and modern look while keeping the old one. At any point of time, you can remove old one and apply new wrap. Its printed vinyl wrap graphics are not permanent and won't hurt the paint of cars. The paint not only protects your cars from highway pitting, but also from ultra-violet light.
Why to Wrap your Car?
• It is an affordable and cost effective method of advertising than the other forms of marketing.

• It is a popular idea for rolling billboard advertisements.

• Maximum exposure - generate maximum viewings per day.

• Protects the vehicle - Vinyl wraps actually keep the vehicles' exterior safe.

• Locations according to target audience – Allow your wrapped car to move when and where to deliver your message.

• Flexibility and Customization – Users can change the message as per their requirements.
Window Tint USA uses premium vinyl wrap material in order to not harm the cars. In fact, the company believes in applying premium, high resolution consumer wraps for cars. If you are seeking out our car wrap services, just give us a call or fill out online query form. Our customer care executives will solve your query as soon as they come to know. Whatever your requirement is regarding car wraps, we provide solutions within least possible time at affordable rates.
To know extensively about Window Tint USA, browse our website.
Categories
tint shops
Help & support